WHITE FLAGS

WHITE FLAGS, an installation of all the flags of the United Nations rendered entirely in white, was inspired in the months after 9/11 as artist, Aaron Fein observed the subtle, yet undeniable change, in that most ubiquitous of post 9/11 symbols: the American Flag bumper sticker. The symbol of the flag – the one that so many Americans turned to for comfort, solace, and permanence – was slowly yet undeniably fading towards white.
This poignant image of a fully faded national flag brought great comfort to the artist and gave rise to the ensuing installation. These flags – inspired by, and reflective of – evolution's constant change, are a hopeful symbol that, in the face of continued and dramatic change, people the world over might ultimately see themselves as members of a single human family.
Fifteen years after their inception, the flags continue to have a rich life, with displays in whole and in part, indoors and out, nationally and internationally. They have provided settings for stage productions, and content for classroom discussions. Their creation was aided by community sew-ins and their spirit enhanced through their use in public gatherings.
-------
An essential component of this project has been my public standing with 8 flags. Recently I have begun to record reactions of passers-by to the work. Click here to listen.
 
Installation Size: Variable
Individual Flag Dimension: 32" x 54"
Flag Material: Cotton Duck and Rayon Embroidery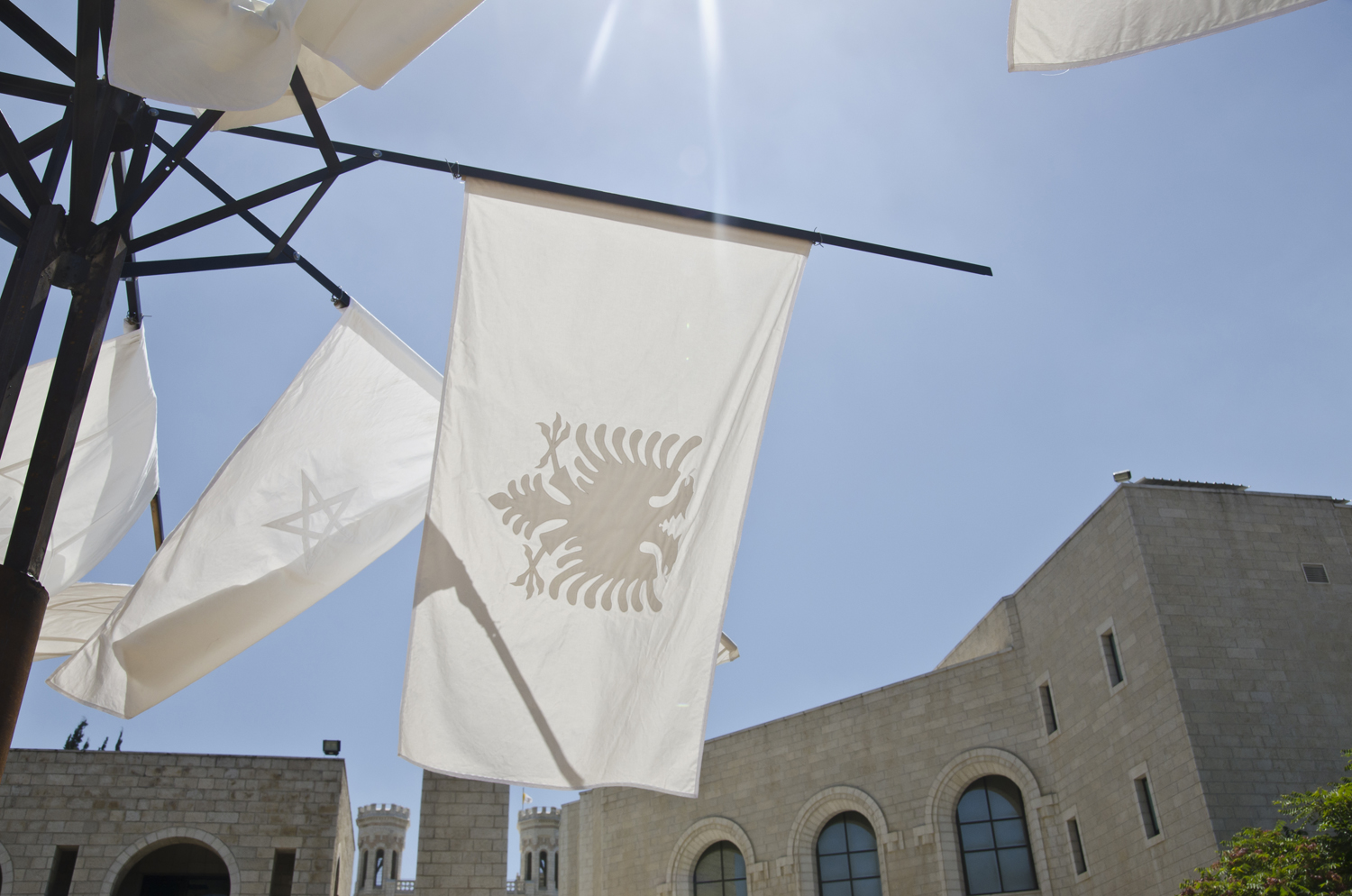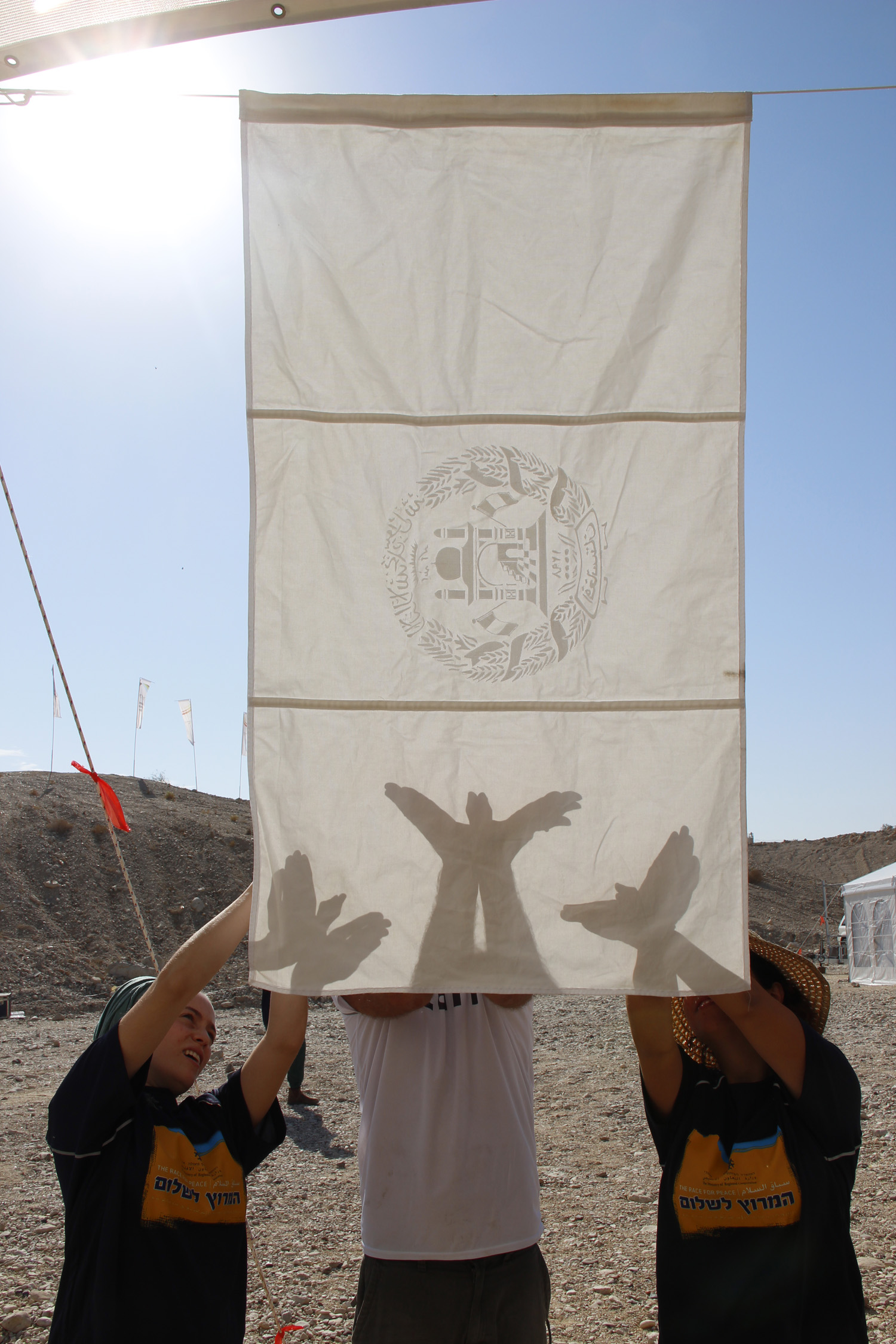 THE PEACE FLAG
In 2012 I partnered with advertising creatives, Darren Leong Abriel and Tadas Maskimovas, to give birth to The Peace Flag a campaign to foster an official flag of peace to be raised by embassies worldwide each September 21st for the International Day of Peace. The campaign was recognized as a finalist in D&AD's first annual "White Pencil" competition. And to date, two embassies in London (Ecuador and Equatorial Guinea ) have raised colorless versions of their nations flags to celebrate Peace Day. Read the full Peace Flag story here.